New Pattern! Elven Lord Pauldrons (& Updates)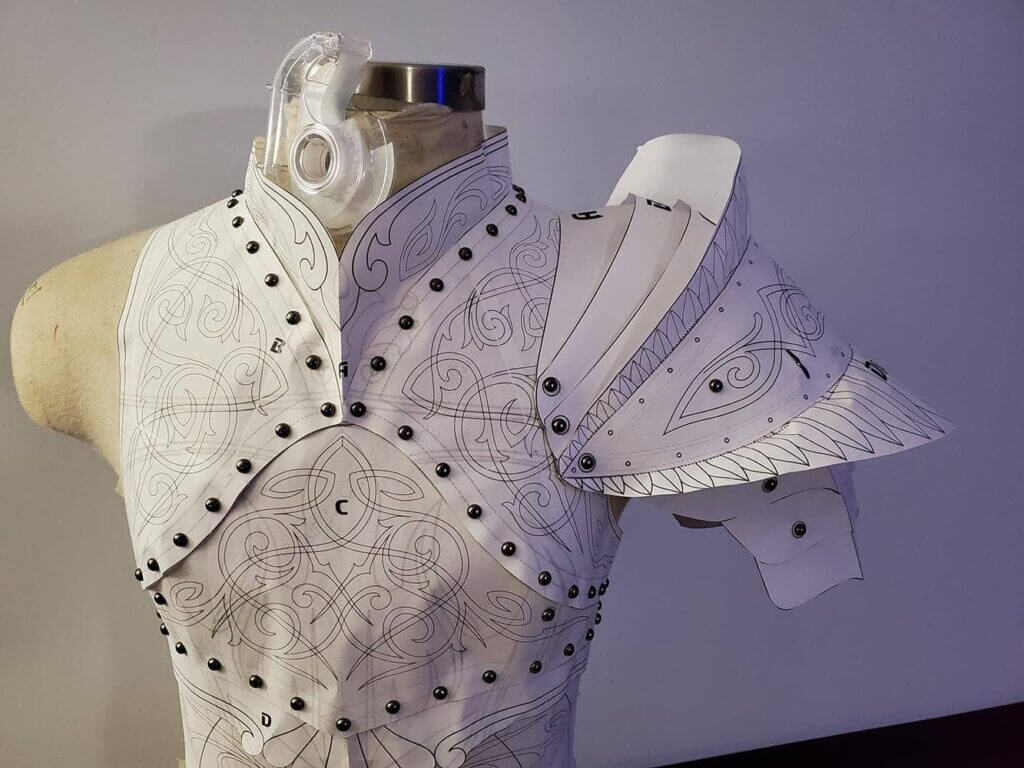 I've added the Pauldrons to the Elven Lord series.  It will now be available to anyone who purchased the preorder or orders the bundle in the future.
FYI: I'm accelerating the timeline on the pattern releases based on feedback from students. The video tutorials for the series will resume asap though. Go ahead and get your projects started as patterns come out, or do some practice pieces, but I still highly advise you all to wait for the tutorials before diving in all the way because especially with the Elven series there is a whole heap of new material to share and more depth will be explained about tooling and painting and such.  Will be worth the wait I promise.
You can get the Elven helmet pattern alone if you want to try out the series or simply only want the helmet, but the best value will be in the complete bundle and most if not all other pattern components will only be available here.  This is a departure from any beginner to intermediate bundles because there are a lot of advanced lessons that are necessary to get the full value of this design and it's all packaged neatly together.