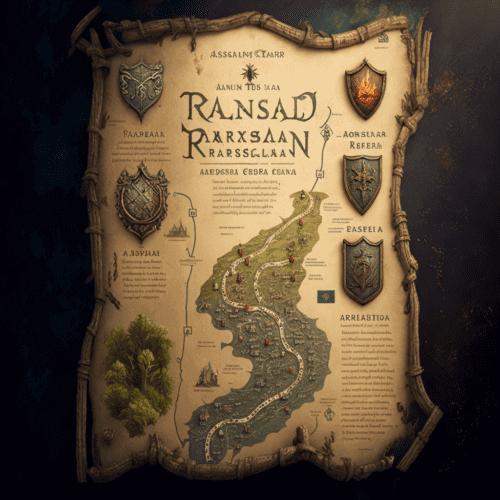 Hello all, Samuel here, and in this blog I'll be giving a forecast about some of the projects in the pipeline and plans for the Prince Armory Academy as a whole for 2023 and beyond. There is a ton of work put into the academy so far and so much yet to do.

Now just for some context, as many of you know, the complete pattern and tutorial sets for both the Fantasy Series and the Imperial Knight series have been finished so far. There are still some bonus items to come which will be batched together and will help kick off some bigger plans for the academy which I'll detail below. These two series fleshed out the middle tiers of academy content and provided a good crash course for leatherworking and armor crafting, but didn't go into great detail about the basics, or the advanced stuff.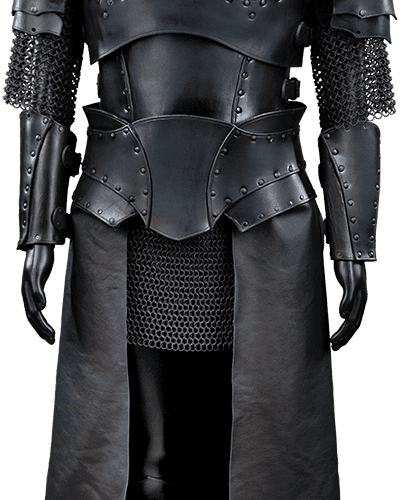 Warrior Series
That's where the Warrior series comes in to help fill in some gaps for the beginner-level stuff, and the Elven series comes in to take things up to the next level. Both of these tutorial series are in progress and all the main armor patterns are currently available. The next steps are the video tutorials. The tutorial for the Warrior helmet was posted a while back, as was the helmet core for the elven series. The tutorial for the warrior breastplate might be up by the time you're reading this blog.
So for the short term, you should expect the rest warrior series armor build tutorials to be coming first, followed by a getting started beginners series as well that really breaks down the first steps better.
Elven Series
The Elven series videos are also in progress and there will be numerous additional videos beyond just the assembly tutorials. These tutorials will be all about finesse and learning how to create more intricate and quality works with much more focus on the details. And so each section will have it's on dedicated lessons. Many of these will be exclusive to those who have purchased the Elven bundle but I will also get some free tips out with this series too.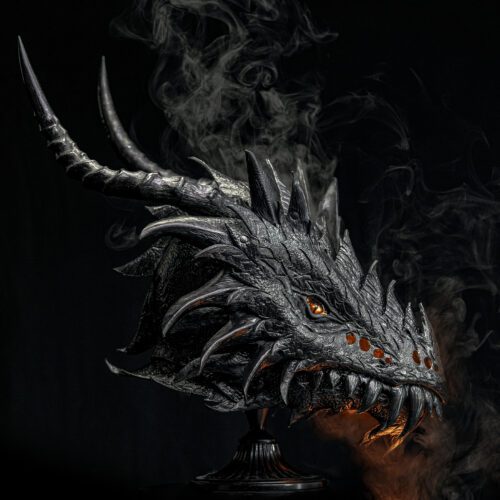 Dragon Series
The dragon series videos are in the works and will kick off our standalone lessons that hone in on specific advanced techniques.  For example, you'll be learning ways to attach horns to helmets, and create your own stamping tools for unique organic tooling effects.
Berserker Series
The Berserker Armor series is one I'm personally super excited for and I can't wait to share with everyone. It is going to be a standalone armor suit project inspired by a popular manga/anime character. This will be the first theme in the academy that is primiarly just focused on the build of a particular style, and not as much on learning the craft. So it's all about taking what you've learned with the educational themes and running with it.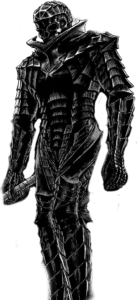 Other Suits
There are some more suits I'm eager to talk about, there are in fact other standalone full suit themes in progress now. But I've decided not to hold off announcing any new products until I'm mostly caught up with everything that's already been announced. Every now and then I see complaints about 'all this new stuff' that is released instead of focusing on so let me just address that real quick. All of the content that you see coming out is part of a long-term plan and there are many moving parts and a lot of it is being made in parallel and some things just get finished sooner than others. Nobody is going to be forgotten and nothing is going to be left out. Some things will definitely take longer than I or anyone would want ideally but I feel confident that in the long run, when everyone looks back on the academy it will make sense and feel like a lot has been done.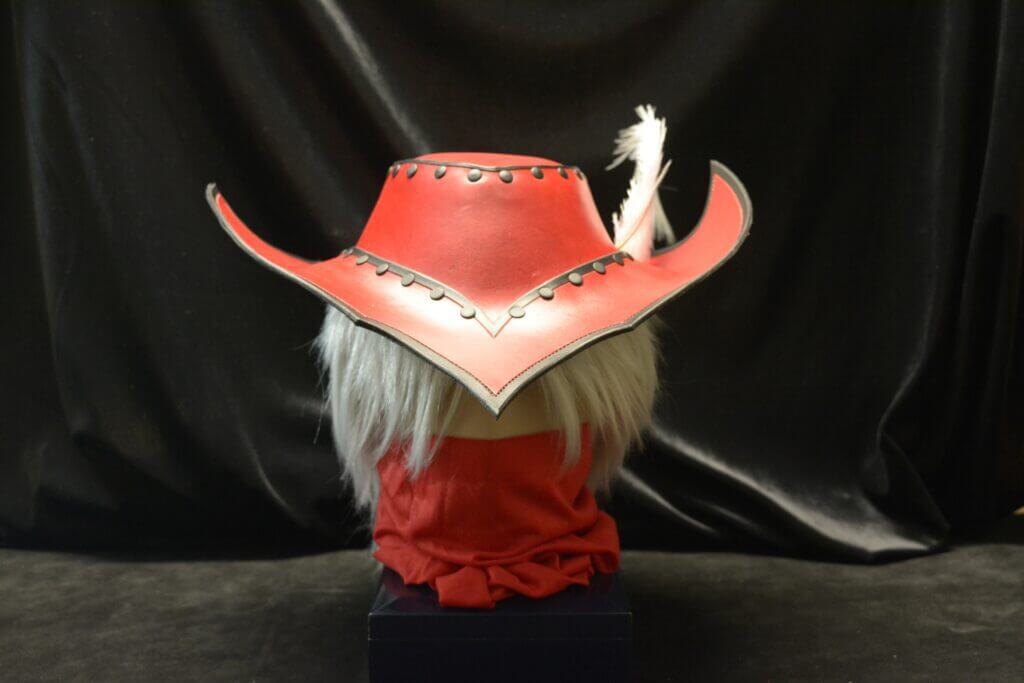 Standalone Patterns Lessons, & Bonus Content
There are a lot of additional patterns and lessons and various videos in the works. And these are going to be really exciting because they will be the first steps in broadening the scope of the academy. Some of the patterns have been released and videos will follow once the most of the Elven and Warrior series is knocked out.
(student project featured)
Kits
Another thing in the pipeline is more kits. For those who just want to be able to get the designs in a convenient pre-cut kit, we're looking at ways to provide that option. One kit is already available now from Weaver Leather and I expect to expand on kits to include more components and full themes.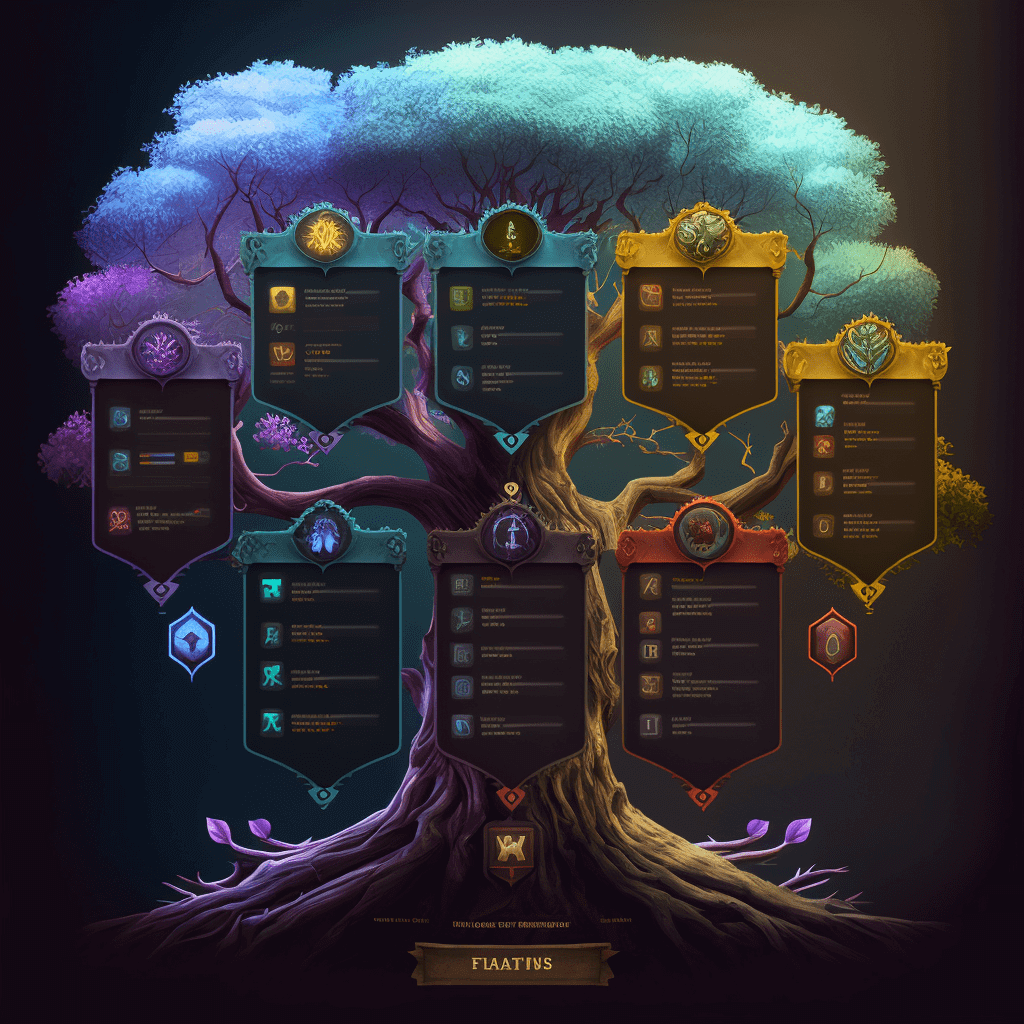 Expanding Scope
The academy is not meant to just be focused only on fantasy armor. Nope, we'll be exploring the full spectrum of what a fantasy adventurer might want to garb and equip themselves with. So we'll be taking these first new steps by making things like pouches, bags, varying types of belts, as well as scabbards, frogs, hats, various accessories, and even props. We also hope to take you along on some of our projects to up the fantasy level on our home studio too.
We'll also be expanding the scope of materials to cover things like foam, fabrics, 3d printing, and metals. We might even revisit some classic patterns by using various mediums, but also creating purpose-built designs and tutorials that introduce you to new mediums like arming jackets, tunics, cloaks, caps, and other garment accessories.
I'm sure most of you know by now but we do have some new faces so let me reiterate that the Academy is just one branch of the operations we have going and the custom work for the parent Prince Armory company takes a large portion of our attention as well. Prince Armory is focused on one-of-a-kind custom projects and typically these are not destined for the academy because each one is deliberately one-of-a-kind and not meant to be reproduced.
Lessons from custom projects…
I'm sure many of you are thinking, well why not just release the videos of the crafting process? But unfortunately, it's hard to justify the added cost and time of filming them at the moment. Probably more than you might realize to record and edit a video, especially when the projects can take weeks or months to make, and we're shooting in 4K on multiple cameras, it's just not cost-effective or time effective to put in all the extra work. Sometimes it's hard enough to even grab work in progress photos for social media when we're trying to just stay focused on knocking the project out. And often these days, many of our projects are under NDAs too so our hands are tied anyway.
But, what I do want to do is start isolating interesting tips and techniques from the projects. Not full tutorials on the designs or patterns, but just useful or interesting segments that you can use in your future projects. I want to offer some technique video offerings based on past custom works too. Once I figure out a technical implementation to do it on the website, I want to let you all vote on the priority of these techniques. Here again not focusing on full suits or effects but if you ever wanted to know how a certain tooling technique was done, or a painting effect, or a design trick in the armor, that's where these lessons will come in. Some will be paid, many will be free.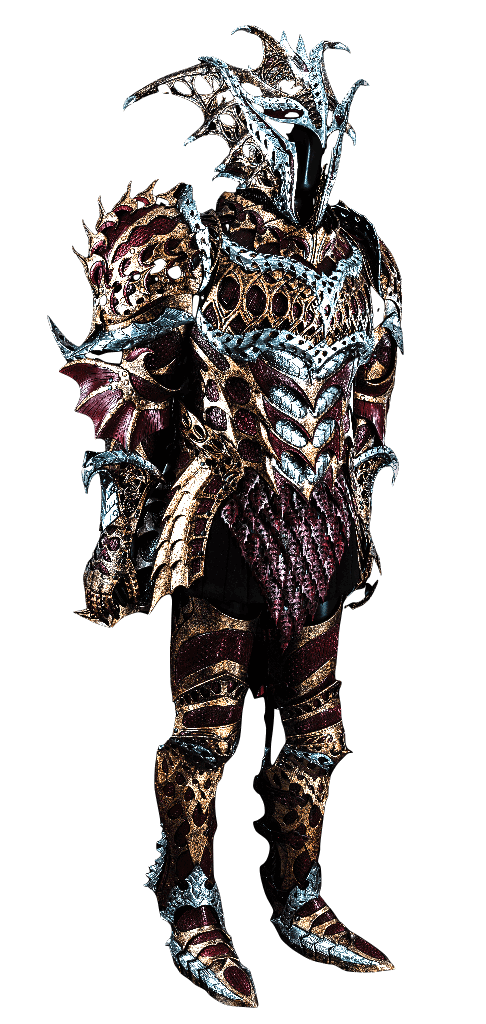 Website
The website for the academy is something I'd like to touch on a bit here. Don't worry, I'm going to try not to bore anyone with technical stuff, but I do want to touch on some plans I have for the website and outline how I plan to use it to add value for you and solve some problems for everyone in a few key ways.
For one, I want to provide a comprehensive list of resources for those looking to learn the craft. This means filterable indexes on guides and tips and easier ways to find info on techniques and tools.
Two – I want to offer a system that will let people easily preview projects in our roadmap, comment on, and vote on lessons and builds in the future.
Three – I want to enhance the community experience with the academy with more ways to communicate and get feedback, share their works, and get inspiration from other students. Th
Four – I want to build a resource to connect students with buyers looking for makers to take on their custom craft and cosplay projects. Almost like an Etsy for custom projects, but focused specifically on costumes and props. Initially, this will be part of the academy, but eventually, I expect this could live on its own.
Aside from those things there will be various occasional updates and I've recently rolled out the new affiliate program and it's technically live now, and I'll be formally announcing it once I get some more supporting content and resources up there.
I'm also working on a robust loyalty program to help reward students and give our returning customers some good deals and ways to earn other perks.
I'm in the process of gamifying the learning experience too and ways to acknowledge completion.
I'm always looking at ways to improve the usefulness of the site, the performance, the amount of resources and so on so get in touch or add your feedback on our Discord if you have any requests.
Business Academy
There are some other big sections I have planned for the academy. One is the business academy which will be a set of resources for anyone pursuing a craft professional. Don't worry, this is not going to be some rehashing of common knowledge and conventional wisdom, or some fake guru story. I'll be sharing my own experiences which I think will be rather unique and different that most experiences out there. Let's face it, making a living crafting fantasy armor for nearly 20 years and counting is not the most common of tales so I'll be delving into what steps I took to make it work, what struggles I've had, and what I feel I could have done better or differently, and in so doing, hope to help others looking to tread a similar path.
Design Academy
The thing I get asked about the most is for lessons on design. And I want to let you know that this is planned and coming. The design academy series is going to be one of the crowning focal points of the academy where I distill and flesh out my design processes. But in all honesty I'm still dialing in my techniques and trying to grow as an artist. When I'm ready, I hope to share something truly top notch. But in the meanwhile, I'm already dropping clues and tips within the existing content too so I hope everyone is paying attention and putting in the work to craft the things too. Because without practical experience there is no real path to good design. Design is a lot to do with problem solving and utilizing a diverse array of skills. So keep putting in the mileage and when I release the design content, you'll be ahead of the game.
And more to come…
This is not an exhaustive list of everything that is coming or even everything that is currently in progress but it mostly covers the higher-priority things I'm working on for the academy. There's a lot of cool stuff to come and I thank everyone for their patience as we keep working towards these things! Look forward to the next Warrior series video in a day or two!