We're now offering DIY Leather Armor Kits with our partners. 
Learn More Below!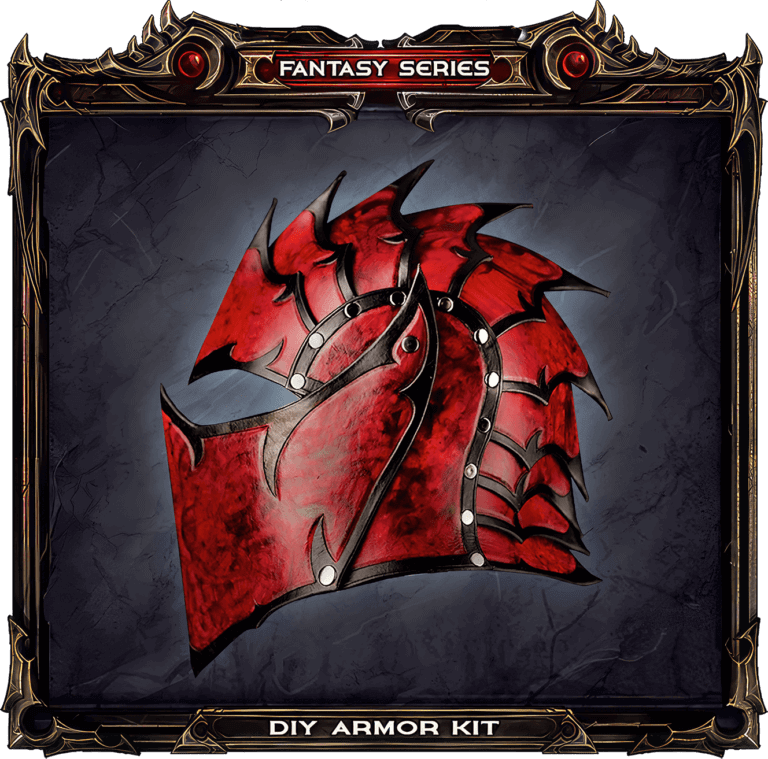 One of the biggest hurdles new crafters face is deciding what leather to buy, how much to get, and where to get it.
Since leather is normally sold in sides or other large cuts it has a very high entry cost straight out of the gate.
And then if you wanted to craft just one small piece you would have a lot of excess material left over.  Which is great incentive to continue your crafting journey but it's still hard for someone just starting out.
So now, with kits, there's no more wondering how much leather you need!
If you're just starting out, cutting the leather is one of the more difficult steps.  It takes time to build up hand strength to cut it efficiently, as well as building up the motor skills to cut it cleanly. 
With kits, this is no longer a problem. Every kit is cut cleanly and perfectly every time.
These kits are knife cut so there will be no burn marks, and every hole is punched perfectly.
So you can be confident you will be able to build something incredible straight away!
The complete build can be as simple as just dye, and assemble!
But of course, why stop there?  Getting a kit takes care of a lot of the heavy lifting and presents you with a pristine blank canvas so you can spend your time on embellishing your project with all sorts of interesting tooling!
We are working closely with Ravenswood leather to produce kits for our Fantasy Series!
Please visit their site to explore our new kit options!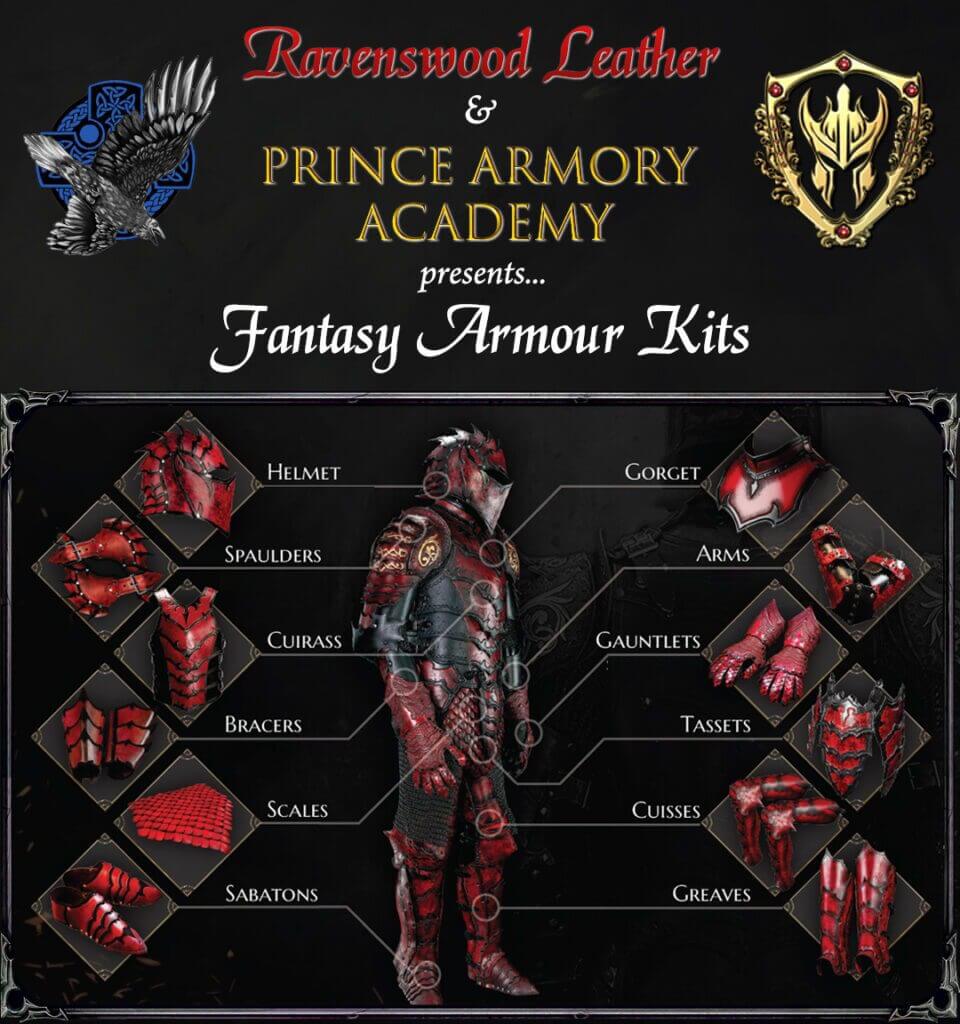 In order to craft the kits it is suggested you watch the instructional video tutorials for each piece you want to craft.  
Kits are brand new, so we're going to build out some new tutorial videos, sizing options, and other supporting content for them as we go!