Hello friends, it's already been a very busy year over here! I've been waiting to chime in for a while now and let you guys in on what's new at the old Prince Armory shop, but I needed to wait until I was fairly confident in next steps. I think we're there.
The housing market is crazy this year, I know because we were looking at relocating somewhere in the Pacific Northwest later this year to begin a new chapter in a cooler climate and a change in scenery. But recently we learned that the owners of the property we're currently at are intending to sell. I'm pretty sure they're looking to take advantage of the housing market. I keep hearing similar tales from other renters lately. It does suck, but no hard feelings really, it's their house of course even if it does kind of put us in a tough spot. If we could have extended even a month or two I think we could have had the time to fly up there and look at properties and sort it out, but that wasn't to be sadly. Incidentally, a similar scenario took place a couple years ago after a tree fell on my shop and the owners decided to sell once repairs were nearing completion. That also sucked.
So, after considering our options, and looking at every available house in the known universe, we decided a local purchase would be the best strategy given the circumstances. The market is super hot right now and properties are only lasting days. On our first day of property viewings we had 5 or 6 properties lined up to see, and by the end of the day I think 3 of those had offers on the table.
For anyone still wondering, yes, we operate out of a home studio. In the past there seemed to be many that assumed we were a large team and operating out of a big facility. Nope, just a small team, usually 2 or 3 tops, and I've been renting facilities and houses with large square footage to set up my shop since the beginning.
The timing is not ideal, especially when I'm already trying to catch up on Academy content as is, but this is a move for the better. And buying the house is the only sensible thing as it is very time consuming and costly to keep moving every couple years. Recently we finished the official home inspections and all that's left now is the appraisal and loan underwriting so I feel pretty confident now in sharing this news with you all. Well, to be fair, whether to move or not is an option outside of our hands, but that we have found a nice place to set up shop is something I'm excited to bring you along with us.
The house we found was owned by a man of distinct tastes. You could say it was a very niche property with numerous quirks and it's one of the few houses that had been on the market for more than a week or two. For it's size, among its various quirks, it has a gratuitous amount of garage and shop space inside, which for us is perfect. We'll take it!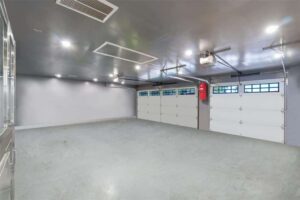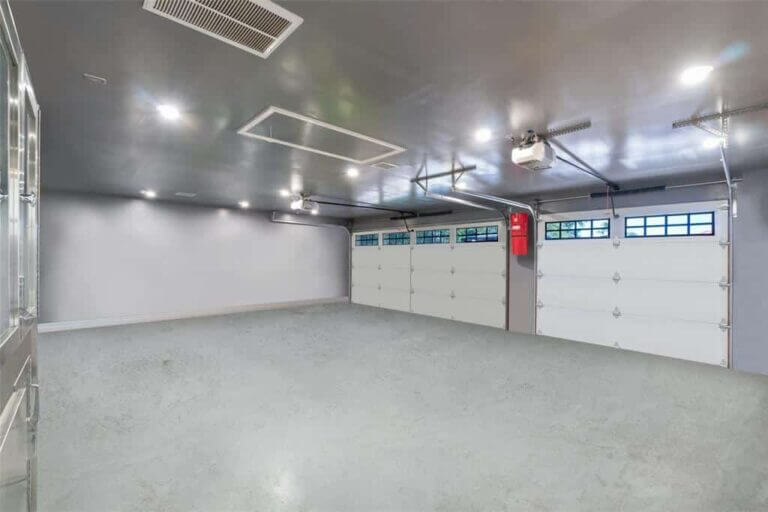 I'll be making a vlog series while moving that you will want to see, this house is going to be great for us. Given the state of the market and short notice I feel like it's a big win. I am extremely excited to have enough space to set up my metal and wood shop again. I've had to downsize some of my equipment due to the smaller size of the last two places I've rented so it may take some time gear up but I plan to share with you tutorials and content for knife and sword making as well as plans for making nice leather working layout tables and work benches and armor stands and shields and so on.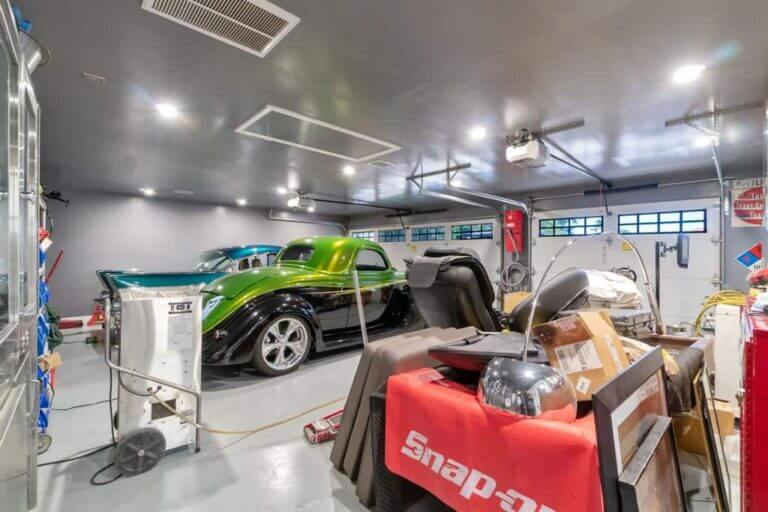 I have SO much content planned over the months and years to come. I know content is slow right now but I think we're just about at a tipping point when it comes to content output. I've laid a lot of ground work and I've put so much into my filming, lighting, and audio setup and I'll be making some nice filming sets at the new place for future tutorials and will be trying to outsource and automate as much of the process as possible so I can just focus on knocking out tutorials and interesting content much faster once I'm set up at the new place.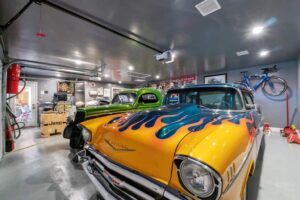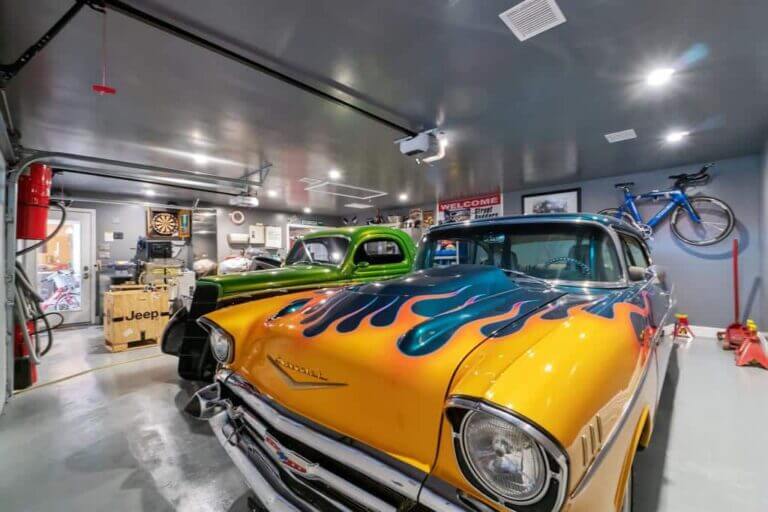 My plans for May are kind of up in the air as I'll have to start pulling apart the shop and packing. But I still want to try and get as much of the Imperial Knight video tutorial content filmed and hopefully find a video editor who can handle putting them together for me. That's where I always lose a lot of time. If I can just film projects back to back and know they're getting edited I'll be able to drastically pick up the pace of YouTube content.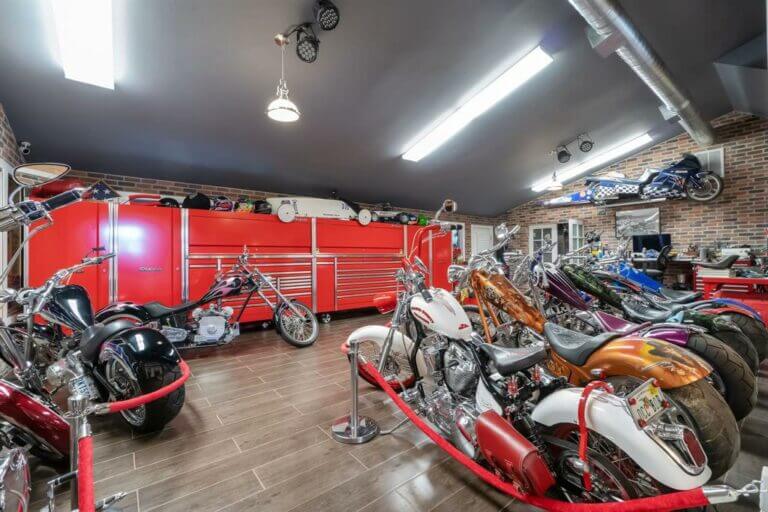 With this whole affair on top of taxes and other business expenses I think it's safe to say I've spent more in the last couple months than at any point in my life to date.  So I'm going to start ramping up some fund raising efforts to help with the move and build back my reserve funds and bring some additional funds to help settle in better at the new place. There will be a number of ways to support these efforts if you were so inclined. I'm not asking for donations but I do have some new goodies to be released soon that might have your name on them. (Like the Fantasy Vision Merch, look for a blog post and newsletter update on that note shortly) And I should have an announcement regarding membership and BTS/WIP updates shortly as well.  Stay tuned for those in the next day or two.  And I'll be starting a "Moving Sale" sale with some light discounts during this process as well.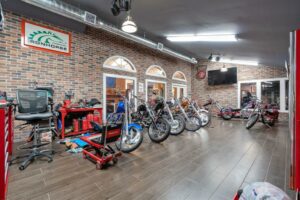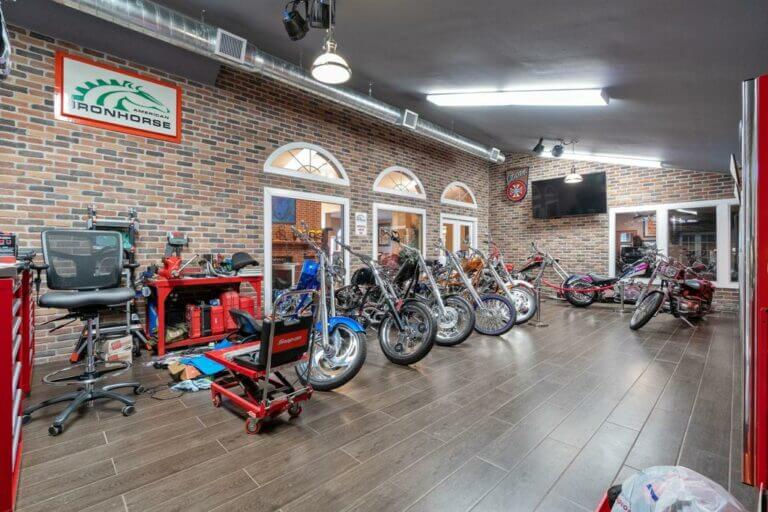 These are all pics of the house in the real estate listing btw.
Thanks for taking the time to stay up to date with our on-goings!  Till next time!